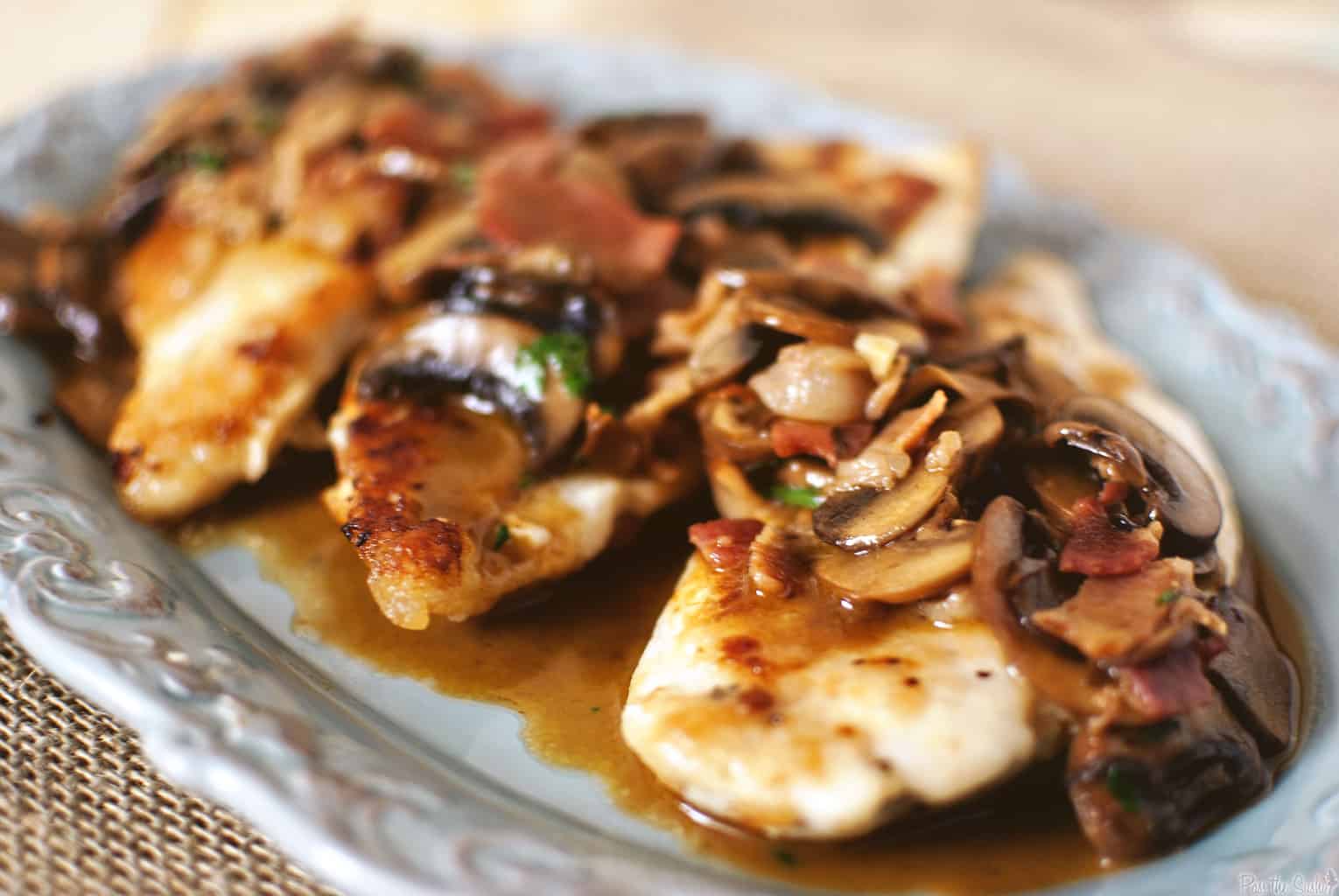 Ingredients:
2 Tablespoons Flour
1/4 Teaspoon Black Pepper
4-Ounce Chicken Breast
1 Garlic Clove
(Minced)
1 Onion
(Chopped)
1 Cup Mushrooms
(Chopped)
1/3 Cup Marsala Wine
1 Tablespoon Half-and-Half Cream
Fresh Sage
Instructions:
- Butterfly the chicken breast, mix the flour and pepper together, and coat both sides of the chicken with this mixture.
- Heat a large skillet over medium-high heat with a dash of olive oil. Sauté the chopped onion for 5 to 10 minutes
(until slightly caramelized).
- Add in the minced garlic and mix in for 30 seconds.
- Add the mushrooms and cook for another 5 minutes.
- Push this mixture to the side of the pan, add the chicken, and sear for 2 to 3 minutes per side.
- Add in the marsala, reduce the heat, and let the wine reduce in half.
- Add in the tablespoon of cream and let that reduce in half as well.
- Plate the dish and top with some fresh sage leaves!
Enjoy!
R